Carpet Cleaning in Oakbrook Terrace, Illinois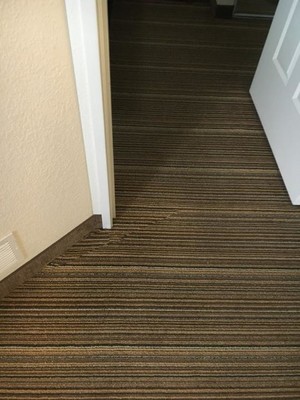 True Eco Dry LLC is proud to provide carpet cleaning in Oakbrook Terrace Illinois. You deserve a clean carpet. Your family deserves a healthy carpet and great air quality.
Over time, minute pieces of dirt, hair, dead skin, dust and mites become embedded in carpet. There are many ways to clean your Oakbrook Terrace carpet, but True Eco Dry LLC utilizes the most effective processes and products to get the job done right.
When it comes to fast, thorough carpet cleaning in Oakbrook Terrace IL, no one beats True Eco Dry LLC's carpet cleaning service. Our cleaners have been cleaning carpets in and around Oakbrook Terrace since 2015.
---
Call for FREE Carpet Cleaning Quote
---
WHAT CUSTOMERS ARE SAYING:
5★★★★★ - "Thanks again for your service even with short notice."

Paul M., Carpet Cleaning in Oak Lawn, IL

2020-07-29

5★★★★★ - "Great job! Quick and thorough."

Christina Huddleston, Carpet Cleaning in North Riverside, IL

2019-06-26

5★★★★★ - "I am so happy to have clean carpet on my stairs! Justin did an amazing job! The stains and dirt on the carpet bothered me every time I walked up my stairs. Having young kids and a dog does not help. Justin also cleaned the upholstered seats on my dining chairs and did an excellent job. I will not wait so long to have this done. It was quick, easy, professional and very reasonably priced. I highly recommend this company."

Juliet in Riverside, IL

2018-11-19

5★★★★★ - "Justin was professional and quick!! Firstly, he was available at a day's notice. Once he brought in his equipment, I watched him carefully add the preparation spray and vacuum thoroughly. There was a large menacing spot that he even got out!! Very pleased!"

Nzingha Nommo in Maywood, IL

2018-09-06

5★★★★★ - "Justin is incredible. We have had him come three times now. Always professional and does a great job. Very reasonable pricing too."

Matt in Western Springs, IL

2018-01-30

5★★★★★ - "Carpet looks almost new again even after 10 years, very happy with the results."

Christine Lopez, Carpet Cleaning in Crestwood, IL - 11/18/17

5★★★★★ - "He was very good and friendly, he did an amazing job. I am very pleased"

Brenda Caile, Carpet Cleaning in Schiller Park, IL -11/11/18

5★★★★★ - "Justin did an exceptional job! Our carpets look great!!"

Todd R., Carpet Cleaning in Lemont, IL 3/1/2017

5★★★★★ - "He was done in blink of an eye. I don't think that I ever had the rug cleaning that thorough and fast."

M. Escobar, Carpet Cleaning in Elmwood Park, IL 1/14/17

5★★★★★ - "Great Quality, Customer Service, Thoroughness, and Timeliness. Excellent Job!"

Maria Oliva in Country Club Hills, IL

2016-05-20

5★★★★★ - ""First I want to thank u for your services today.....u also sent a very nice person to service me today I appreciate that....the timing was perfect & quick ...I'll spread the word cause I'm very pleased with how clean my furniture looks & the smell is awesome!!! Thanks again for your time charisse morton....""

Charisse Morton in Chicago, IL

2016-04-05

5★★★★★ - ""These folks were on time, friendly and professional and they did a great job. I called Saturday morning and they came that day. I highly recommend them.""

Sarah Helman in Chicago, IL

2016-03-08

5★★★★★ - "Justin was perfect!!!!! Thank you!!!!""

Diana Walsh in Chicago, IL

2016-01-26

5★★★★★ - "Very polite and professional""

Dawn Cotillo in Posen, IL

2016-01-06

5★★★★★ - ""Fantastic experience. Jason was great! We will definitely use you guys again.""

Mariane Mac Kinnon in Des Plaines, IL

2015-12-08

5★★★★★ - ""Our guy was very thorough, professional & friendly. I appreciated how much he knew about his products & other related info.""

Shelia Egan in Buffalo Grove, IL

2015-11-30

5★★★★★ - ""Not only did it smell much better but they were able to remove a very high traffic area in my living room. I will definitely call them again""

Dawn Prisby in Crest Hill, IL

2015-11-16

5★★★★★ - ""The Technican, Jason was very good. He was extremely courteous and helpful. A real asset for your company""

Jim Rinehardt in Lake Barrington, IL

2015-11-06

5★★★★★ - "Justin was wonderful from the moment he came in my home until he left. He did a spectacular job on my carpets and respected my home. He reviewed his work and saw wheel marks on my stairs from his machine and actually redid that entire area. I am very pleased with his work! Thank you!"

Michelle Malchiodi in Plainfield, IL

2015-10-05

5★★★★★ - "The technician was prompt, professional and did a great job! A great experience!"

Sue Michaels in Westmont, IL

2015-09-16

5★★★★★ - ""Very knowledgeable and nice.""

Breanna Hope in Glen Ellyn, IL

2015-08-21

5★★★★★ - ""Considering the age of my carpet and amount of wear and tear, Justin did a good job. The carpet smelled fresh and clean. I was very impressed with his respectfulness, promptness, and attention to details. Will call again for service."

Mrs. D.R. Giles in Chicago, IL

2015-07-27

5★★★★★ - ""Too many phone calls confirming appointment. Justin however was great.""

Mary Jane Quinn in Oak Forest, IL

2015-07-27

5★★★★★ - "Very polite and professional technician"

Stephanie Teeling in Chicago, IL

2015-07-13

5★★★★★ - ""Very quick and efficient! And great attitude! Will definitely use again!""

Jenny L. in Chicago, IL

2015-07-09

5★★★★★ - "Super job! Thanks!"

Stanley Rataj in Chicago, IL

2015-07-06

5★★★★★ - ""He did a great job and was very helpful and polite""

Janet M. in Chicago, IL

2015-06-26

5★★★★★ - ""Justin did a great job and was professional and very polite""

Richard Bauer in Glendale Heights, IL

2015-06-23

5★★★★★ - ""Justin was excellent and did a very thorough job on my carpets. Thanks"

Barbara J Lusk in Chicago, IL

2015-06-17

5★★★★★ - "good job"

AD in Naperville, IL

2020-02-10

5★★★★★ - "Our area rug turned color after it was cleaned by another provider. We decided to take a chance and have it dyed by True Eco Dry. Justin assessed the rug, and determined the perfect color. He was right on time for pick up and delivery, and did an amazing job on the dye. It saved us thousands for a new rug. It looks brand new, and the color is great."

Lori Hubers, Area Rug Cleaning in Chicago, IL

2019-06-26

5★★★★★ - "They did such a great job cleaning my vents!!! My son has allergies and was dramatically improved after the cleaning and sanitizing!!! Very through and friendly!!!"

Colleen Nutley, Air Duct Cleaning in Chicago, IL

2019-06-26

5★★★★★ - "Justin did a great job cleaning our sofa, was very thorough and professional. We would definitely use this company again!"

Diane Huneke in Berwyn, IL

2019-06-20

5★★★★★ - "So easy, our area rug was picked up and delivered back within days! It looks beautiful !!! Excellent service and quality cleaning"

John Cava in Cicero, IL

2018-09-04

5★★★★★ - "Justin was great! Explained the process completely. Can't wait to see my clean rugs."

Karen Vigeant, Oriental Rug Cleaning in Norridge, IL

2018-04-26

5★★★★★ - "Justin arrived on time was friendly, courteous and thorough! Will recommend to my townhouse association! Job well done!"

Terry Rhine, Dryer Vent Cleaning in La Grange, IL

2018-04-26

5★★★★★ - "Justin was kind, considerate and very efficient. I'm sorry that he had to put up with a barking dog the whole time, but it didn't deter him in anyway. I look forward to having this company come out to my home again."

Sue Colangelo

5★★★★★ - "Thanks so much! I'm really grateful :)"

Kaitlin M., Carpet Stain Removal in Chicago, IL

2017-03-08

5 ★★★★★ - "Thanks Justin for taking care and time with my furniture."

Angela Parker, Upholstery Cleaning in Chicago, IL 11/15/16

5★★★★★ - "Great work and personality!"

Maria Pelayo, Tile & Grout Cleaning in Chicago, IL

2016-11-02

5★★★★★ - "Technician was very friendly, on time and helpful in his explanations. "

Carla Bianco, Curtain Cleaning in Glen Ellyn, IL

2016-10-18

5★★★★★ - "Justin did a great job! He arrived right on time, got right to work and finished in a timely manner. Very professional! I'm recommending the company to everyone I know!! "

T. Ramirez in Chicago, IL

2016-09-30

5★★★★★ - ""Justin was amazing! Punctual, nice, great job. So impressed and will definitely use your company again!""

Julia Flanagan in Chicago, IL

2016-06-20

5★★★★★ - ""Justin was professional, competent and helpful. Give him a raise.""

Doris Liberman -Skokie, IL

2016-04-22

5★★★★★ - ""The tech was fast and friendly.""

Anonymous in Chicago, IL

2016-04-22

5★★★★★ - ""True professionals....""

Anonymous in Highland Park, IL

2016-04-18

5★★★★★ - ""Helped us save a lot of money by repairing a large hole in our carpet rather than buying an entire room of carpet.""

Brenda Basham in Carol Stream, IL

2016-04-13

5★★★★★ - ""This is our second time having True Eco Dry out for upholstery cleaning. Excellent results and Customer service both times. Very easy to set up appointment.""

Anonymous in Northbrook, IL

2016-04-12

5★★★★★ - ""Great service. Will use again.""

Anonymous in Palatine, IL

2016-04-12

5★★★★★ - "Ability to get the job done quickly."

Anne Dorneker in Forest Park, IL

2016-03-25

5★★★★★ - "Technician was right on time; I'd received a confirmation call the night before and they did a great job. I will definitely use True Eco again!""

Sue Culver in Elmwood Park, IL

2016-02-15

5★★★★★ - "Justin arrived on time. He was polite and he did a quality job. Will definitely hire him again."

Larine Bergstresser in St. Charles, IL

2016-02-11

5★★★★★ - ""Very satisfied with the customer service and quality of work completed. They were able to remove stains others could not. I will definitely be a returning customer.""

Danielle Williams in Bellwood, IL

2015-09-23

5★★★★★ - "Justin came to my home to clean my very utilized Microfiber sectional. He was detailed in his inspection, explained the solutions he was using and confirmed charges. No surprises or hassle at all! He did a wonderful job on my sofa... it looks new... again ans smells great! Very quick but detailed and didn't miss a spot. I would totally recommend him and use them again."

Stephanie Duncan in Wilmette, IL

2015-08-12

5★★★★★ - "I tried to clean a pet stain on my wool carpet with Resolve carpet cleaner. It left a large bleached out area. Justin dyed the carpet for me and it looks amazing! I highly recommend this company!"

Kathy Carrol in Evanston, IL

2015-08-12
---
Call for FREE Carpet Cleaning Quote
---