Dryer Vent Cleaning in Mc Cook, IL 60525
Mc Cook Dryer Vent Cleaning: Save Money and Improve Home Safety
Periodic Dryer Vent Cleaning in Mc Cook Illinois Improves Dryer Efficiency
Drying clothes generates a significant amount of lint. We all understand the need to clean the lint trap on a regular basis. Depending on the type of fabric being dried, cleaning the lint trap after each load is generally recommended. Regularly cleaning the lint trap will improve air flow in the dryer, and allow it operate more efficiently, saving time to dry your clothes and saving you money on your electric bill. But cleaning the trap is not enough. Your Mc Cook dryer vent needs cleaning occasionally as well.
Mc Cook Dryer Vent Cleaning Will Reduce Your Risk of a House Fire
Your lint trap does not catch all the lint. Much of it can make it all the way through the dryer air vent, which is released to the outside of your home. Some of the lint will get stuck in the duct work. Flexible dryer hoses, with curves and ridges are especially susceptible to lint accumulation. The farther the lint must travel in the duct work, the greater chance it will accumulate. This poses a fire hazard in your home. Every year, house fires are caused by dryer vents that have become obstructed. When heat builds up due to an obstruction, the material becomes very hot. Fires are easily prevented with periodic dryer vent cleaning. Mc Cook residents trust True Eco Dry to provide thorough, efficient and reasonably priced vent cleaning services.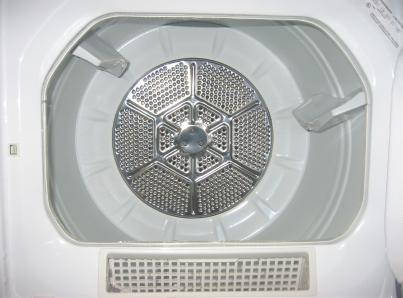 Top Three Reasons to Call True Eco Dry for Dryer Vent Cleaning in Your Mc Cook Home Today
Increase your home's safety by reducing the chance of a fire
Make your dryer more efficient (will dry your clothes faster AND save money)
Our Mc Cook Dryer Vent Cleaning Technicians are friendly, professional and efficient
Call (847) 232-0852 today for a fast, free quote, and get your Mc Cook dryer functioning safely and efficiently. We'll schedule an appointment that works around your busy schedule.
---
WHAT CUSTOMERS ARE SAYING:
5★★★★★ - "Justin was kind, considerate and very efficient. I'm sorry that he had to put up with a barking dog the whole time, but it didn't deter him in anyway. I look forward to having this company come out to my home again."
Sue Colangelo
---
"Thanks so much! I'm really grateful :)"
Kaitlin M., Carpet Stain Removal in Chicago, IL 3/7/17
---
5★★★★★ - "Justin did an exceptional job! Our carpets look great!!"
Todd R., Carpet Cleaning in Lemont, IL 3/1/2017
---
5★★★★★ - "He was done in blink of an eye. I don't think that I ever had the rug cleaning that thorough and fast."
M. Escobar, Carpet Cleaning in Elmwood Park, IL 1/14/17
---
Call for FREE Dryer Vent Cleaning Quote
---